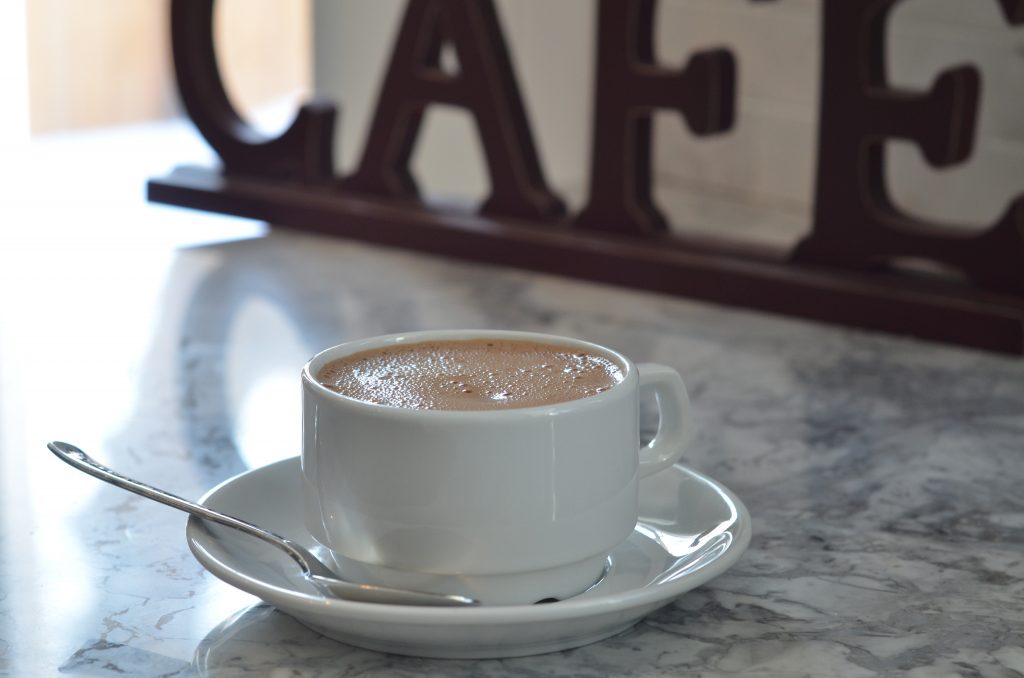 Many people start their day at Starbucks with a pricey drink packed with sugar, pesticides and herbicides (from non-organic coffee), toxic artificial sweeteners and chemicals. Why not have something that will cost way less, is easy to make and will contribute to your health rather than detract from it? This drink is every bit as delicious as any Venti Latte. You will feel great after having it instead of wired and later exhausted and craving another hit of sugar and caffeine. If you prefer your drinks iced, feel free to use water and ice cubes, rather than the boiling water, to make yourself a "frappuccino" style drink.
I am going to share my secret weapon for weaning off coffee. If you enjoy coffee, know that it is not all bad, but for some people (including those who are pregnant/breastfeeding or have a diagnosis of osteoporosis or osteopenia, high blood pressure, adrenal exhaustion, anxiety or insomnia) it is really best to leave it alone for the most part. If you do choose to drink coffee, make sure to choose organic and if you are going the decaf route it must be processed with a swiss water method rather than chemicals – and don't guzzle it all day long!
This recipe involves using a coffee substitute, usually made from roasted chicory and other grains. My favourite is Dandyblend, which is gluten-free, even though made from grains, since all the gluten is lost during processing. Dandyblend dissolves in water leaving a delicious, hot drink that even has the appearance of crema on top when you pour boiling water over to prepare it.
This Mocha Latte is a great drink to start your day. It does contain a small amount of stimulant in the form of theobromine from the cocoa powder. The sesame seeds provide calcium, the hempseed good fats and protein, the Maca powder is an adaptogen that will calm your adrenals and help with stress, the cinnamon helps balance blood sugar, the protein powder contributes a sweet taste as well as protein and the sea salt provides minerals and enhances the flavours. The dates add a caramel flavour that is very nice, but if you are particularly carb-conscious you can leave them out and it will still taste great – or add some xylitol or stevia for additional sweetness instead.
If you would like to buy some Dandyblend at the best price, go to Raw Elements and use this code: green0608 to receive a 10% discount. They have a sale on right now, so it is a great time to stock up! If you spend $100, shipping is free within Canada, so bundle your Dandyblend with some Sunwarrior Classic Vanilla Protein Powder or any of their other great products and save!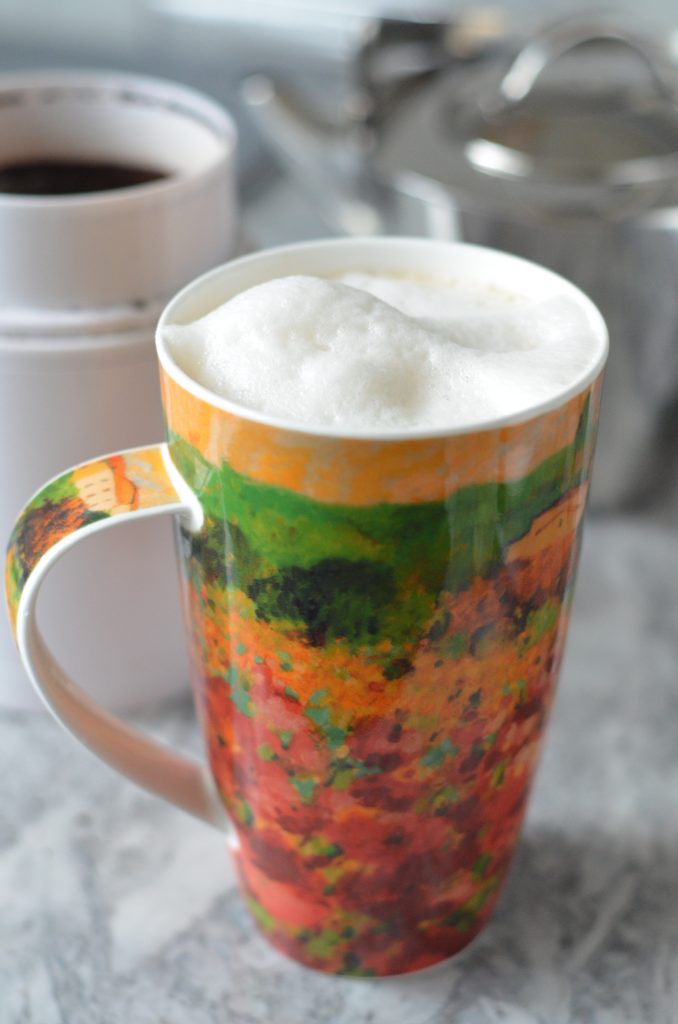 Caffeine-Free Superfood Mocha Latte
Makes 1 large serving
1 T. Dandyblend coffee substitute (or equivalent)
1 T. raw cacao powder
1 T. hempseed
1 tsp. flaxseed
1 tsp. sesame seed
½ tsp. maca powder
1 T. Sunwarrior vanilla protein powder
pinch sea salt
½ tsp. cinnamon
1/4 tsp. vanilla
2 soaked dates (or the soaking water)
2 c. boiling water
Combine all ingredients (except protein powder) in a high-powered blender and blend until smooth and frothy.
Add the protein powder at the end and just blend in briefly to prevent the protein from becoming denatured.
Sometimes I foam some dairy-free milk and have that on top – whipped coconut cream is good too!