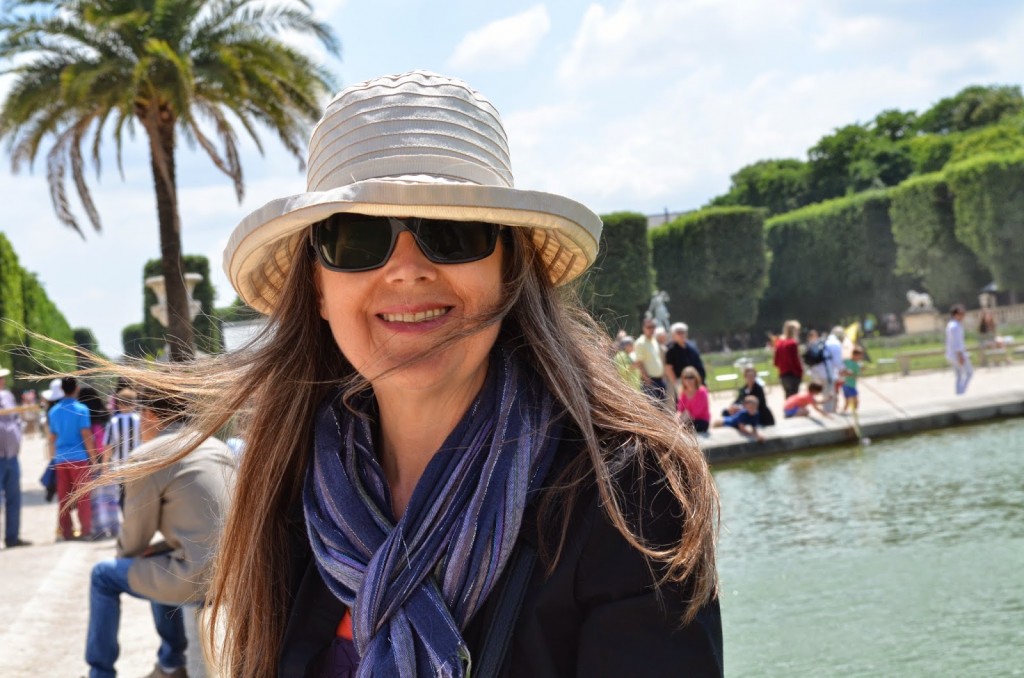 Luxembourg Gardens in Paris
1. Ride the bus! Number 69 takes you past many of the landmarks of Paris (starting near the Eiffel Tower) and ends up at Pere Lachaise cemetery, where tons of famous people are buried, including Jim Morrison, Sarah Bernhardt, Oscar Wilde, Proust and Chopin.
2. Take the escalator up as far as you can, and then climb to the rooftop of department store Galeries Lafayette for a free panoramic view of Paris, including the iconic Eiffel Tower.
3. Go gaze upon the serene, Gothic beauty of Notre Dame, both inside and out. Then go wander the cobblestone streets of the nearby Latin Quarter.
4. Get some exercise on your way up the hill, then check out the view from the steps of Sacre Coeur in Montmartre. After that, mosey on over to Place Tertre to see artists at work and selling their wares.
5. People watch at Luxembourg Gardens! If you have a few euros to spare, pick up a cafe creme and croissant "a emporter" or a scoop of rich, dark purple Berthilion cassis sorbet (trust me on this, for a burst of intense flavor you can't go wrong with this flavour) find a chair and relax.